I was devastated to learn this week that my pal, colleague, confidante and mentor Laurel Bowman passed away.
Wait a minute – weren't we supposed to grow old together and sit around the Old Ad Folks Home and talk about how kids know nothing anymore and how it was back in the day? Weren't we supposed to found the Geriatric Sound Museum where old rockers could wheel off and have another go at fame and ear drum damage?
So it's only now dawning on me that this is the real deal and that Laurel has left us. I guess that means that I'm leaving Denial behind and about to experience Anger.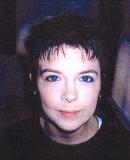 So… I remember being introduced to Laurel at 855 Boylston Street, where i worked for IQ&J/121 Marketing. ("Help Clients Win.") I worked for Jim Ricciardi at the time, managing computer art and layout in his studio. When Laurel came on board, Jim knew her from Arnold and I got the signal that she was good people, family. They shared laughs about folks they knew in common, and I could tell immediately that Laurel was somebody I needed to get to know.
I was spending a lot of time flipping between the Photoshop/Quark workflows that fed the print production beast, and writing HTML and figuring out this new dealy-o thing called The Web. There were like maybe two other computer geeks in the building who got it (Lee Stanford and Bill Fanning), but for everyone else it was a mystery – in fact almost nobody had heard of it. So a skunkworks task force formed, and Mark Wilson came on board, and we decided to go to Management (Bink and Tom) to show them what this new medium could do and to get buy-in that we should take the agency in this direction and pursue work. Mark selected Jay Bernasconi as his art director, and Laurel as his writer.
We landed work, thanks in no small part to the fact that when Laurel entered a room, things lit up. She was a force to be reckoned with. There was no denying her presence.
Clients loved Laurel. They believed in her, because she made it clear that she believed in them. She was their partner. We got repeat business, from clients who would leave their company and brings us along to their new employers. We started to grow.
There was a period of time when it was sort of like we were moonlighting – direct ad spreads by day, interactive projects by night. At one point, Laurel and Emily Gallardo went to the Kwajalein Atoll. on a project for Raytheon. They came back jetlagged and exhausted and filled with stories. I still have a little wooden Buddha that Laurel gave me from that trip.
Ingalls moved to the Design Center in South Boston and rebranded itself. I almost got myself fired, I was so angry over the move. For the record, and to clear the air, I want to say this to Tom Block: I am sorry I was such an asshole. Now that I am older, I understand what you did, and I know my words and actions must have really irritated you. I apologize, once again.
You see, Laurel and Tom had a great rapport. Of course! Laurel and Mark helped me through that rather bleak moment in my life. I owe you guys still for that one.
But back to Southie, and the freshly-minted Ingalls Interactive. Mark brought Katie Fitzgerald on board, and we started pulling down business for real. We were full time interactive, and we became a component in most new business pitched for General and Direct – especially Direct.
You must think that all we did was advertising. Not so. Here's the heart of the story for me.
Laurel had her band, Lumen. Through her gigantic magnetic field, she managed to pull me away from the desperate orbit I had fallen in to and helped me achieve enough velocity to rejoin the world of the living rockers. I dusted off my keyboard gear and found myself playing with Jack Frosting. I hung out and took in the local rock scene. I felt my fingers thaw and I got back into action.
One time Laurel had a gig or something and she asked if I would come along and maybe just help out a little. I said sure, of course. So we're riding along in Walter, and we get to TT's or some place, and we're getting out of the car, and Laurel leans over and in a confidential voice she says to me, "You know, I'm not as butch as I look. Would you mind grabbing that amp out of the back seat?"
We went to each others gigs. We listened to each others studio roughs. We celebrated each other's CD releases. When her copy of CMJ would come in, she'd drag me into her office and play me the cuts she thought were worth anything.
Laurel used to dog sit for my family. She took the Baby Dog when we went out of town. I recall also having Bailey come and live with us for a week at one point. What a sweetie Bailey was.
Simone glommed on to Laurel. It was sort of like watching two atoms fall into orbit and bond to form a bigger molecule. Simone insisted on being dedicated at the Theodore Parker Church and on having Laurel as her godmother. At work, Laurel was always asking about Simone.
We grew and grew. Sichon, Mel, Michah, Anthe, Jill ("SHAPIRO!!!!!!!"), Johnny Figs came on board. We landed a whopper from John Hancock and Matt Warren and Ryan McDonough joined the family. And we were a family, with Laurel as den mom.
Comedy was a central part of our daily rituals. We usually had a Howard Stern debrief around 11 am every day. Me and her, we did Jerky Boys routines. We traded being "Sizzle Chest" and "Liver Lips". That's where the concept of the Hot Mop came from, a Jerky Boys call that had us on the floor laughing. Laurel turned it into a verb, so when she indicated we should hotmop something, that meant climb up on the roof of it and fix it pronto, bud. No excuses!
Things change, the world turns, people get new jobs. Katie went to iXL, I followed about six months later. Laurel and Robert Guay peeled off and formed Red98 – a whole 'nuther story that I really don't know much about, since I was already drinking iXL's Coca-Cola. Laurel and I kept exchanging dog sittings until she moved to Ipswich and I moved out and got an apartment of my own.
Laurel, Mary, I'm sorry I never made it up to Ipswich to visit. It's totally my lack of initiative that's to blame. But then, I guess we take each other for granted sometimes, don't we?
Back in the old days, when I was pounding out HTML for Ingalls Interactive, I'd run across situations where the copy needed an edit or tweaking – or there was just no copy outright. So, I'd supply my own and run it past Laurel in an email. She'd either tweak my tweak or tell me "Rock on!". The greatest honor Laurel gave me was to tell me I was an honorary member of Local 855, her pet name for her club of copy writers at the agency.
Laurel, as I write this, they're laying you to rest. I'm glad I was with you and Mary and your mom and dad and uncle and family last night. I'm glad I saw all our family from back in the day. I love you all.
I love you Laurel. I can't tell you enough.